Thao holds a Master of Science in Toxicology and Environmental Health from Utrecht University and Bachelor of Liberal Arts and Sciences in Environmental Sciences from Amsterdam University College. She started her PhD trajectory under the Exposome consortium in April 2020. Her research focuses on exploring environmental exposure indices in characterizing lifestyle-related healthfulness of the built environments.
Publications
Beulens JWJ, Pinho MGM, Abreu TC, den Braver NR, Lam TM, Huss A, Vlaanderen J, Sonnenschein T, Siddiqui NZ, Yuan Z, Kerckhoffs J, Zhernakova A, Brandao Gois MF, Vermeulen RCH.
Diabetologia. 2021 Nov 18.
Thao Minh Lam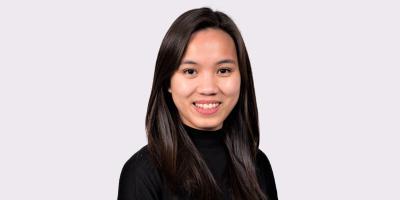 Contact information
Amsterdam University Medical Centers, location VUmc
Department of Epidemiology and Biostatistics
De Boelelaan 1089a, 1081HV Amsterdam
+31 (0)6 3801 6714
Areas of Expertise