Simon Scheider is an assistant professor in geographic information science at the Department of Human Geography and Spatial Planning at Utrecht University. His research lies at the interface between conceptual modeling, geographic data analysis and knowledge extraction. He is particularly interested in understanding the concepts underlying spatio-temporal data, including reference systems, fields, places, spatial objects, events, trajectories and their relationship to human activities, and in practical methods for modeling and handling them with GIS and semantic technology.
In Exposome-NL, Simon contributes in the context of the generalization of geocomputational exposure models as well as agent-based models to assess the impact of preventive health strategies.
Publications
Tabea Sonnenschein, Simon Scheider, G Ardine de Wit, Cathryn C Tonne, Roel Vermeulen
Exposome, Volume 2
van Weerden D, Scheider S, Adams, B, Spierings B, van der Zee E.
Computers, Environment and Urban Systems Volume 73, January 2019, Pages 143-156
Weiser P, Scheider S, Bucher D, Kiefer P, Raubal M.
GeoInformatica volume 20, pages213–239(2016)
May M, Scheider S, Rösler R, Schulz D, Hecker D.
GIS '08: Proceedings of the 16th ACM SIGSPATIAL international conference on Advances in geographic information systems (pp. 471-480). New York: ACM.
Simon Scheider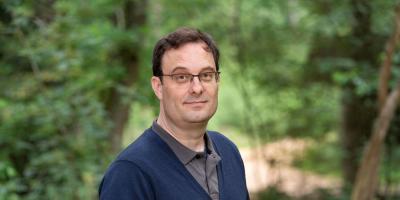 Contact information
Utrecht University
Human Geography and Spatial Planning

Vening Meineszgebouw A
Room 6.16
Princetonlaan 8a
3584 CB UTRECHT
The Netherlands

+31 30 253 2966
Areas of Expertise