Diederick (Rick) E. Grobbee was trained as a medical doctor at Utrecht University. In 1996 he was appointed professor of Clinical Epidemiology at Utrecht University and founder of the Julius Center for Health Sciences and Primary Care (1996), a division of the University Medical Center Utrecht (UMCU). In 2008 he founded Julius Clinical Ltd., a full service Academic Clinical Research Organization (www.juliusclinical.com) of which he serves as Chief Medical Officer and Statutory Director. At the University Medical Center Utrecht, he just finished his term as the chair of the Center for Circulatory Health at the UMCU governing cardiovascular patient care, research and education. He holds honorary appointments in Sydney and Kuala Lumpur. At Utrecht University he was appointed Distinguished University Professor in 2010.

Rick Grobbee has been a (principal) investigator in many large-scale epidemiologic studies and randomized intervention trials relating to the prevention and treatment of cardiovascular, cardiometabolic, and cardiorenal disease. In addition, he works on the principles and methods of treatment research, trial design and (big-) data analysis.
Publications
T.M. Lam, I. Vaartjes, D.E. Grobbee, D. Karssenberg, J. Lakerveld
Int J Health Geogr . 2021 Feb 1;20(1):7.
Kotseva K, De Backer G, De Bacquer D, Rydén L, Hoes A, Grobbee DE, et al.
Eur J Prev Cardiol . 2019 May;26(8):824-835. doi: 10.1177/2047487318825350. Epub 2019 Feb 10.
Ntarladima A, Vaartjes I, Grobbee DE, Dijst M, Schmitz O, Uiterwaal C, Dalmeijer G, van der Ent C, Hoek G, Karssenberg D.
Environ Health . 2019 May 16;18(1):50. doi: 10.1186/s12940-019-0487-1.
Schmitz O, Beelen R, Strak M, Hoek G, Soenario I, Brunekreef B, Vaartjes I, Dijst MJ, Grobbee DE, Karssenberg D.
Sci Data . 2019 Mar 12;6:190035. doi: 10.1038/sdata.2019.35.
van Steen Y, Ntarladima A, Grobbee DE, Karssenberg D, Vaartjes I.
Int Arch Occup Environ Health . 2019 Jan;92(1):37-48. doi: 10.1007/s00420-018-1360-1
Rick Grobbee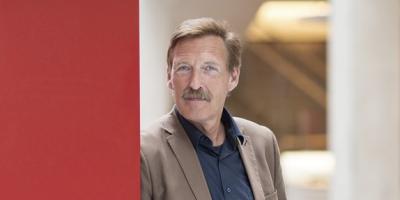 Contact information
University Medical Centre Utrecht
Department of Epidemiology
Julius Center
Research Program Cardiovascular Epidemiology
Areas of Expertise