Milla has a MSc. in Molecular Medicine and Innovative Treatment, with emphasis on systems medicine, as well as infection and immunity. Currently, she investigates the influence of environmental factors on the human gut microbiome. Truly enthusiastic for research areas that consider the influencing factors in health, such as environmental, microbiome and genetic traits. She is most passionate about the multidisciplinary and integrative intersection among those topics.
Publications
Brandao Gois MF, Sinha T, Spreckels JE et al.
Gut, vol. 71 issue 1
Beulens JWJ, Pinho MGM, Abreu TC, den Braver NR, Lam TM, Huss A, Vlaanderen J, Sonnenschein T, Siddiqui NZ, Yuan Z, Kerckhoffs J, Zhernakova A, Brandao Gois MF, Vermeulen RCH.
Diabetologia. 2021 Nov 18.
Milla Brandao Gois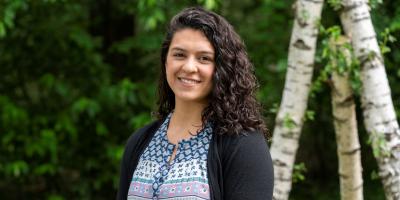 Contact information
University Medical Center Groningen
Department of Genetics, CB50
Building 3211; PO Box 30001
9700 RB Groningen; The Netherlands
Areas of Expertise