Dr. Mackenbach is an epidemiologist and assistant professor at the Amsterdam UMC, the Netherlands. She specializes in research about the environmental determinants of lifestyle behaviours and chronic disease risk. Dr. Mackenbach obtained her PhD (cum laude) in 2016 with a thesis on 'obesogenic environments' and is currently involved in several national and international projects on the influence of the food environment, social environment and built environment on diet, physical activity and associated chronic diseases.
Publications
Lai Wei, Joreintje Machkenbach, Maartje Poelman, Roel Vermeulen, Marco Helibich
Health & Place
Pinho MGM, Lakerveld J, Harbers MC, Sluijs I, Vermeulen R, Huss A, Boer JMA, Verschuren WMM, Brug J, Beulens JWJ, Mackenbach JD.
European Journal of Nutrition. 60 (2021).
Joreintje Mackenbach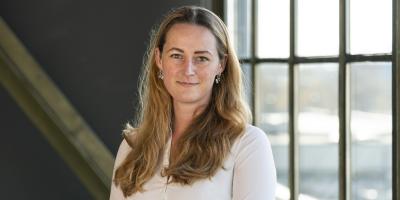 Contact information
Amsterdam University Medical Centrer
Location VUmc
Department of Epidemiology and Biostatistics
De Boelelaan 1089a, 1081 HV Amsterdam
0031 20 4448198
Areas of Expertise
Epidemiology Food Environment Geospatial analyses Lifestyle behaviour Multilevel modelling