Dr. Vaartjes is always searching for the potential of real world data for cardiovascular disease (CVD) research and she addressed many research questions using linkage of data from health insurance companies, GP registries, disease registers, cause of death registries, hospital discharge registries, electronic health records and cohorts in various countries.
In the last years she became involved in exposome research and as such she enriched cardiovascular data with environmental data aiming to further understand the role of environment in the development of CVD, in particular in migrants and SES groups.
She is project leader of the Global Geo Health Data Center and WP leader in the EU ITN project SURREAL (systems approach of urban environments and health). She is member of the air pollution expert group of the World Heart Federation, PI of U-health prediction and involved in the coordination of Survey of Risk Factors, a global audit on secondary prevention in CHD patients.
Publications
T.M. Lam, I. Vaartjes, D.E. Grobbee, D. Karssenberg, J. Lakerveld
Int J Health Geogr . 2021 Feb 1;20(1):7.
Thao Minh Lam, Zhiyong Wang, Ilonca Vaartjes, Derek Karssenberg, Dick Ettema, Marco Helbich, Erik J. Timmermans, Lawrence D. Frank, Nicolette R. den Braver, Alfred J. Wagtendonk, Joline W. J. Beulens & Jeroen Lakerveld
International Journal of Behavioral Nutrition and Physical Activity volume 19, Article number: 50 (2022)
Lu M, Schmitz O, Vaartjes I, Karssenberg D.
Health Place . 2019 Nov;60:102233. doi: 10.1016/j.healthplace.2019.102233. Epub 2019 Oct 29.
Ntarladima A, Vaartjes I, Grobbee DE, Dijst M, Schmitz O, Uiterwaal C, Dalmeijer G, van der Ent C, Hoek G, Karssenberg D.
Environ Health . 2019 May 16;18(1):50. doi: 10.1186/s12940-019-0487-1.
Schmitz O, Beelen R, Strak M, Hoek G, Soenario I, Brunekreef B, Vaartjes I, Dijst MJ, Grobbee DE, Karssenberg D.
Sci Data . 2019 Mar 12;6:190035. doi: 10.1038/sdata.2019.35.
van Steen Y, Ntarladima A, Grobbee DE, Karssenberg D, Vaartjes I.
Int Arch Occup Environ Health . 2019 Jan;92(1):37-48. doi: 10.1007/s00420-018-1360-1
Ilonca Vaartjes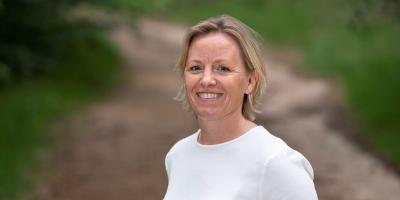 Contact information
UMC Utrecht
Department of Epidemiology
Julius Center Research Program Cardiovascular Epidemiology
Areas of Expertise