Erik Timmermans, PhD, is an Assistant Professor at the Julius Center for Health and Primary Care at the University Medical Center Utrecht. His research projects focus on improving our understanding on the relation between an individual's environment and cardiometabolic health and the mechanisms that are underlying that relation.
He studied Human Movement Sciences (cum laude) at the University of Groningen. As a PhD-candidate as well as a postdoctoral researcher, he worked at the Epidemiology of Aging research group of the VU University medical center in Amsterdam. His PhD project focused on environmental determinants of health and physical functioning in older adults across six European countries.
He is involved in several research projects of the Longitudinal Aging Study Amsterdam, including MINDMAP, an international consortium focusing on the impact of the urban environment on mental functioning of older adults.
Furthermore, he is co-founder of the Geoscience and Health Cohort Consortium, in which 25 renowned Dutch cohort studies will be enriched with a wide variety of objectively measured environmental data, and so enable exposome research.
Publications
Mingwei Liu, Paul Meijer, Thao Minh Lam, Erik J Timmermans, Diederick E Grobbee, Joline W J Beulens, Ilonca Vaartjes, Jeroen Lakerveld
European Journal of Preventive Cardiology
Erik J Timmermans, Anna E Leeuwis, Michiel L Bots, Juliette L van Alphen, Geert Jan Biessels, Hans-Peter Brunner-La Rocca, L Jaap Kappelle, Albert C van Rossum, Matthias J P van Osch, Ilonca Vaartjes; Heart-Brain Connection Consortium
Health & Place, volume 79
Thao Minh Lam, Alfred J. Wagtendonk, Nicolette R. den Braver, Derek Karssenberg, Ilonca Vaartjes, Erik J. Timmermans, Joline W. J. Beulens, Jeroen Lakerveld
Obesity, volume 31, issue 1
Thao Minh Lam, Zhiyong Wang, Ilonca Vaartjes, Derek Karssenberg, Dick Ettema, Marco Helbich, Erik J. Timmermans, Lawrence D. Frank, Nicolette R. den Braver, Alfred J. Wagtendonk, Joline W. J. Beulens & Jeroen Lakerveld
International Journal of Behavioral Nutrition and Physical Activity volume 19, Article number: 50 (2022)
Erik Timmermans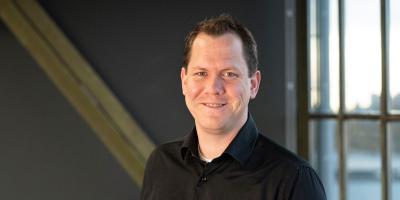 Contact information
e.j.timmermans-5@umcutrecht.nl
UMC Utrecht
Julius Center for Health Sciences and Primary Care
Department of Epidemiology
Areas of Expertise